Diamond bits for dry e-manicure
Please refer to your e-file training or Dry e-manicure (Russian manicure) training for use.
Remember a light touch is all that's needed when using professional e-files and bits.  Let the bits do the work for you to avoid damaging nails of your client.
All bits have standard shank size 3/32" and fits most e-files.
Due to the nature of the Burrs use & required cleaning of them the lifetime of them is about 3-5 months. 
For professional use only.
-21%

Diamond Cuticle Remover Bit - Cone

Medium Grit Diamond Cone Drill bit, Slender to a point.

Used for delicate cuticle work, lifting the eponychium, for cuticle removal from the nail plate and under nail cleaning. Perfect for removing the shine from the nail plate…

€ 4,65

-17%

Diamond sharp point bit

This diamond Sharp point (needle) Bit is used for those clients with deep sidewalls or hard to reach areas. This bit is tiny enough - it can clean out debris from almost any area. Take care not to bend the tip! This bit is thin…

€ 5,80 € 4,80

-10%

Diamant freesbit - 2,5 mm

Deze medium grof vlamvormige freesbit (ook wel eens wortel genoemd) wordt gebruikt om:

te werken bij de nagelriem en in de zijvallen tijdens de manicure behandeling
Nagelplaat schoon te maken van cuticle - het verhoornde laagje…

€ 9,95 € 8,95

Pill shaped Soft Manicure Bit

This pill shaped diamond bits are fantastic for removal of dead and excess eponychium, however being larger and with flat sides those bits are working great for side walls and giving that flawless airbrushed skin further past the…

€ 4,65

Soft Grit Diamond Bit - Cone

Soft Grit Diamond Cone Drill bit, Slender to a point.

Used for delicate cuticle work, lifting the eponychium, for cuticle removal from the nail plate and under nail cleaning. Perfect for removing the shine from the nail plate in…

€ 4,65

Diamond Nib bit - medium grid

This diamond nib bit is great for removing hangnails or for techs who like a shorter bit. Used for delicate cuticle work, lifting the eponychium.
Similar to the Diamond Flame but much shorter.
Has a sharp point!
Standard shank…

€ 4,65

Diamond Nib bit blunt - medium

Diamond nib bit is great for removing hangnails or for techs who like a shorter bit.

Used for delicate cuticle work, lifting the eponychium.
Similar to the Diamond Flame but much shorter.
Has a blunt point.
Also available in a…

€ 4,95

Diamond Cylinder Bit - medium

This Diamond Cylinder bit remove tough cuticle from the nail plate without a cuticle pusher! This amazing diamond bit is super useful but also super gentle. Used to remove and create a lip of dead cuticle in order to better remove…

€ 4,65

Diamond Flame bit - Fine grid- cuticle and side walls

This diamond Flame bit is great for removing hangnails or for techs who like a longer bit.
One of the most popular russian manicure bits! This amazing diamond bit is super useful but also super gentle. Used to create a lip of dead…

€ 4,65

Diamond Flame bit - medium - cuticle and sidewalls

This diamond Flame bit is great for removing hangnails or for techs who like a longer bit. This nifty bit cleans out all the dust and debris around the cuticle area and sidewalls. Great for cleaning under the nail or in hard to…

€ 4,65

-7%

*Diamond Ball- Medium

This bit is medium grit ball shaped is used for hard skin & cleaning up the Eponychium (the hard skin above the nail plate) or removing loose cuticle thats been lifted from the nail plate.
NOT for the natural nail! Refer to your…

€ 14,95 € 13,95

Pill shaped Medium Manicure Bit

This pill shaped diamond bits are fantastic for removal of dead and excess eponychium, however being larger and with flat sides those bits are working great for side walls and giving that flawless airbrushed skin further past the…

€ 4,65

Medium Diamond Drill Bit - Ball -Hard Skin Clean Up

This bit is Fine to medium grit ball shaped is used for hard skin & cleaning up the Eponychium (the hard skin above the nail plate) or removing loose cuticle thats been lifted from the nail plate.
NOT for the natural nail! Refer…

€ 4,65

Fine Diamond Drill Bit - Ball -Hard Skin Clean Up

This Fine grit ball shaped bit is used for hard skin & cleaning up the Eponychium (the hard skin above the nail plate) or removing loose cuticle thats been lifted from the nail plate. Also available in a profit set of 4 pcs.
NOT…

€ 4,65

Ceramic stone bit

This ceramic stone bit remove tough cuticle from the nail plate without a cuticle pusher! This amazing bit is super useful and also very gentle to the nails. Used to remove and create a lip of dead cuticle in order to better…

€ 2,59

Diamond Horseshoe bit- medium

This diamond horseshoe bit is great for cleaning the side walls, correct uneven color application after curing and correcting the smile line during gel application.
Standard shank size 3/32" fits most e-files.
For professional use…

€ 5,50

Diamond Horseshoe bit- medium

This diamond horseshoe bit is great for cleaning the side walls, correct uneven color application after curing and correcting the smile line during gel application.
Standard shank size 3/32" fits most e-files.
For professional use…

€ 5,40

*Diamond Nail shaped bit

This Nail shaped diamond bit is great for remowing the strass stones and correcting the smile line during gel application.
Standard shank size 3/32" fits most e-files.
For professional use only.

€ 5,40

*Diamond Nib bit - coarse - for very dry hard skin.

This diamond nib bit is great for removing hangnails or for techs who like a shorter bit. Used for delicate cuticle work, lifting the eponychium for very dry hard skin.
Similar to the Diamond Flame but much shorter.
Has a sharp…

€ 4,95

Diamond Nib bit - Fine

This diamond nib bit is great for removing hangnails and is used for used for delicate cuticle work, lifting & cleaning up the Eponychium (the hard skin above the nail plate) and removing loose cuticle thats been lifted from the…

€ 5,25

Diamond sharp point bit -Fine

This diamond Sharp point (needle) Bit is used for those clients with deep sidewalls or hard to reach areas. This bit is tiny enough - it can clean out debris from almost any area. Take care not to bend the tip! This bit is thin…

€ 4,75

Diamond bit Bal - coarse

Deze balvormige bit wordt gebruikt voor polijsten en het verwijderen van harde huid, losse velletjes en de droge nagelriem dat van de nagelplaat is getild.

NIET voor gebruik op de nagelplaat!
Grof abrasief - voor extra droge huid…

€ 6,95

-20%

Diamond bit Cillinder 1,4 mm

Deze Diamante Cilinder freesbitje wordt gebruikt om

nagelriem los te maken zonder pusher en omhoog zettenen om verder te verwijderen of juist eerst plat maken en dan verwijderen
nagel voorbereiding
om uitgelopen gel te…

€ 9,95 € 7,95

Diamond bit Cillinder 2,1 mm

Deze Diamante Cilinder freesbitje wordt gebruikt om

nagelriem los te maken zonder pusher en omhoog zettenen om verder te verwijderen of juist eerst plat maken en dan verwijderen
nagel voorbereiding
om uitgelopen gel te…

€ 9,95
Onze Merken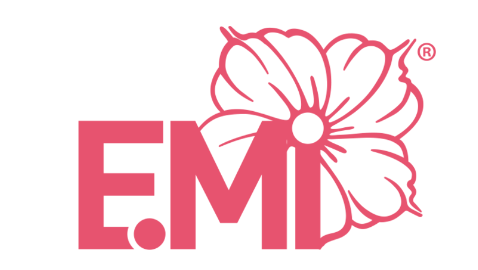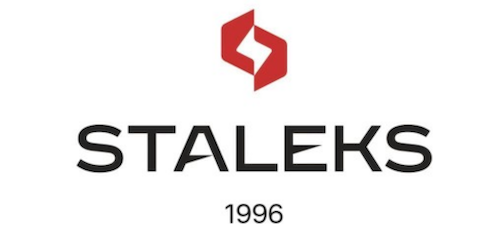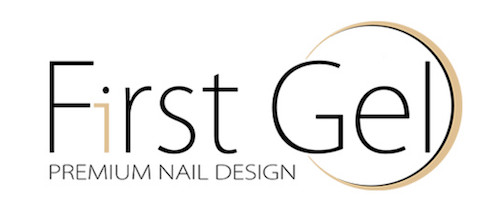 Offers
Curls with double foil
€ 2,59
€ 2,20